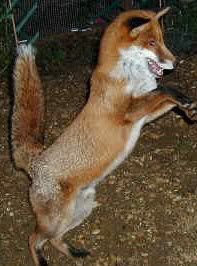 A south London couple driven to despair by urban foxes roaming their garden have spent nearly £1,000 trying to keep them out.
Oh honestly. That's a little over the top.
Is it a crime to throw a few outdoor parties during the summer months?
"He also added that he feared the presence of foxes may deter house buyers and affect property prices."
The nerve.