September 2006
Monthly Archive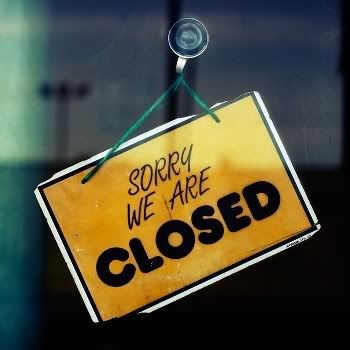 I think we've probably had most of the Your Tune feedback now. So it's about time the fox left the building.
Thank you all for reading. You've been a fantastic set of poppets. I've enjoyed your comments and chat enormously over the last (nearly) two years.
Before the Mexican wave starts: I'm afraid I'm not abandoining blogdom altogether, just dumping the Urban Fox costume. A new venture may appear with the new moon. I'll still be reading my favourite blogs and – I hope nobody objects – linking to them.
So anybody who wants to read on can either do a Miss Marple and trace me (there may be clues) or simply email me for the address (lightweight!).
But I don't mind if you don't do either. Whatever happens, you've been a pleasure and I wish you all the very best for the future.
Foxy x
Intrepid Fox becomes "luxury apartments"
The stickiest-floored pub in Soho is closing after 222 years.
I'm not personally inconvenienced, as it's a vile old pit and I never set foot in it if I have a choice in the matter. But I feel duty-bound to make a fuss, because (a) turning old central London buildings into premium housing is an epidemic, (b) goths are an endangered species and destroying more of their natural habitat can only speed their extinction, and (c) the tenuous link of its foxy name.
Despite (a) above, if The Man decides to turn 10 Downing Street into a fun-o-matic edutainment theme park in due course, I shan't object.
If you're one of the Your Tune participants and I haven't already got your email address, would you please send it to me as soon as possible using the contact link on the right? Many thanks and apologies in advance for the cloak and dagger nonsense.
EDIT: The Americans are receiving their musical bounty this week. Hope they will let us know what they think in the post below.
Protected: The Urban Fox presents… YOUR TUNE