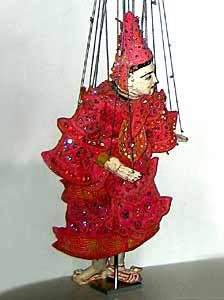 A couple of people have been slightly perturbed that I vanished without notice. Sorry about that. Here are a few things I should've said yesterday but was too tired to remember:
1. Before my blogbreak, I suffered an extremely painful shoulder/back muscle injury which made even lifting a cup of tea with my right arm impossible, let alone typing. I was advised by my doctor to "STOP working at the computer! IMMEDIATELY! Or risk permanent damage!", which is pretty unequivocal as advice goes. So after this episode, I felt it wise not to linger on the PC writing an explanatory pre-break blog post.
2. Some of the blogs I was reading regularly seem to have vanished, or possibly moved. If a blog has changed URL and I haven't been told, I'll assume this is the desired state of affairs and won't go a-chasin'.
3. After watching the first two seasons on DVD, I have become terribly enamoured of Buffy & co. I always knew it would happen if I let it, and now it has. Damn Whedon and his Midas touch.
4. If I'd been here, I would have been writing about the government's Legislative and Regulatory Reform Bill, which defies all satire. It is truly the last gasp of freedom as we know it. Brits, please visit this site, or do some independent research, and arm yourself with as much knowledge as possible. And let's see if we can stop these lunatics before it's too late.
20 comments