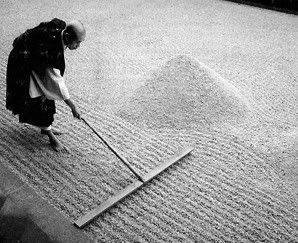 Happy new beginnings to Red, who will be missed.
If you were a reader of Red's excellent blog, you will understand why its closure is a melancholy moment. But all good things must come to an end. Blogworld's loss is the real world's gain.
Red, thanks for all your pithy posts and thoughtful comments. And thanks also for sharing your sharp insights on more personal matters. You remain Blogworld's Most Perceptive Citizen, no contest. Consider yourself garlanded.
Consider yourself emailed as well, but I promise not to stalk you further. My Asbo's terms are fairly specific about that sort of thing, you'll be pleased to hear.*
I would finish this post with something about Tony Blair, but I'm honestly at a loss as to how to begin. Where is there left to go when satire has been superseded by reality? The Urban Fox Den may be in the process of eating itself.
Next post: The Hollyoaks cast's top 10 vodka cocktails. Possibly.
* Oh dear, now I'm wheeling out the tired old Asbo jokes… This blog is officially knitted. Feel free to remove me from your sidebars, people, it's going downhill all the way.
30 comments